100 Pacmen
A pacmen battle royale!
Made in about 2 hours for training.
Android port by Poison Apple (@Andr3wRiv3rs)
This game is not sold, will not be sold, I don't plan on making any money from it. It's a meme game based on current trends.
Controls:
WASD/arrow keys: move
escape: restart game
Comments
Log in with itch.io to leave a comment.
Default settings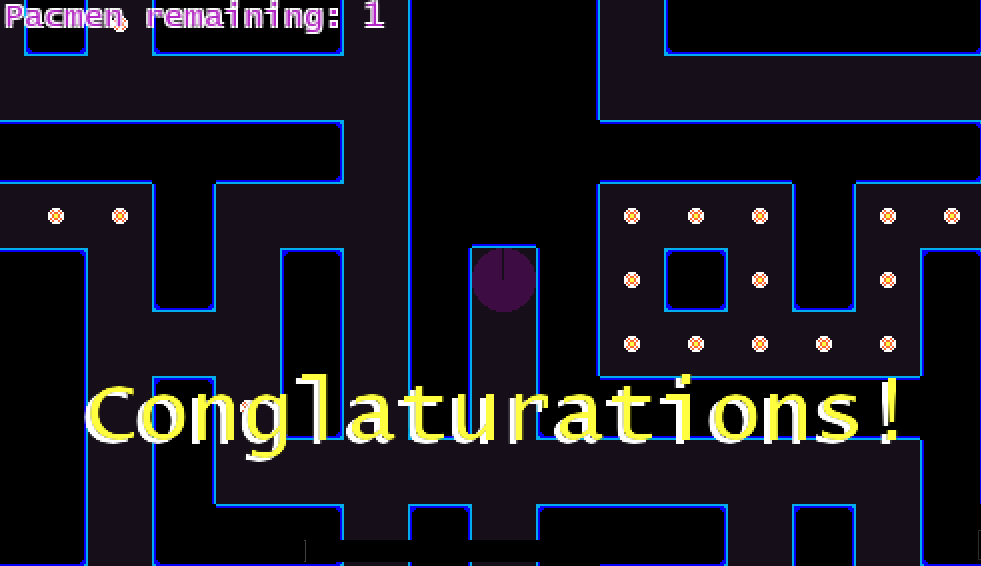 i question if 4014 was a bit much for 15x15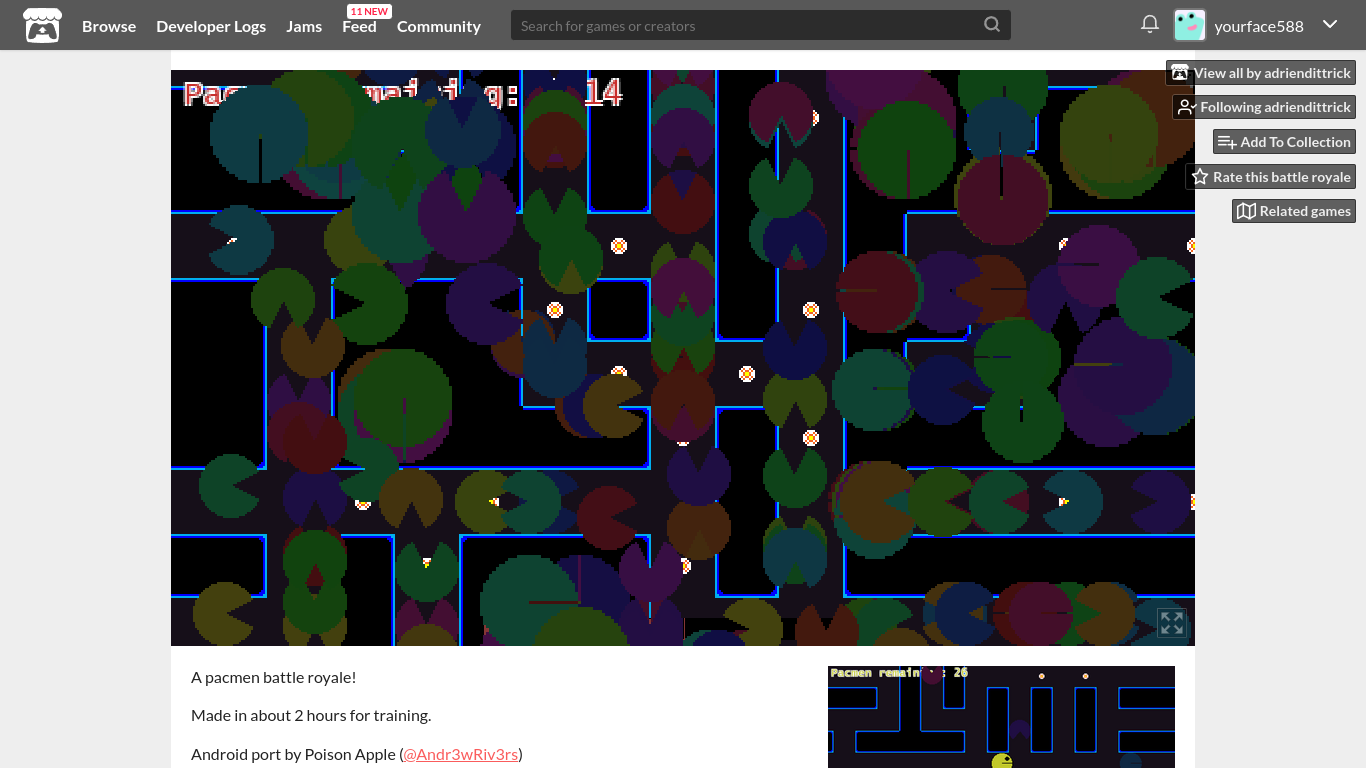 i did 205 pacmen and kept getting pushed
This took me like 2 hours to make :p it's still a demo, so I'll fix bugs tomorrow and maybe add a few features!