Ghosts don't exist, DO NOT LOOK AT GHOSTS
A tiny horror game made in only 1 hour where you have to ignore all the ghosts, because they don't exist. Explore an abandoned NOT HAUNTED mansion, and try to collect as much treasure as possible before you run out of sanity.

Share your best scores in the comments!

GMS2 source code is available to download

Comments
Log in with itch.io to leave a comment.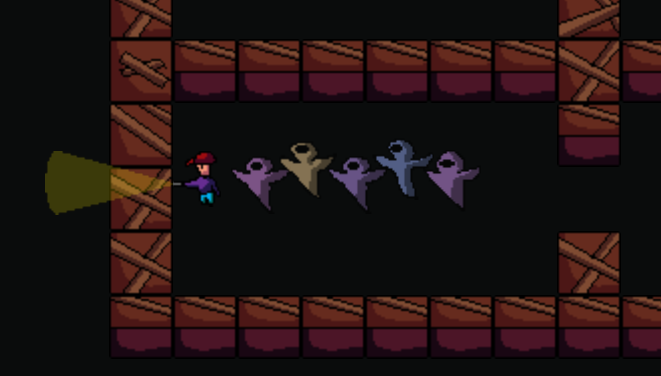 Everything is fine.
How can't I not look at ghosts if they don't not exist
My highest score