Laser Dames
An action game which loosely follows the rules of checkers. Made in 9 hours for the Triple Trijam: https://itch.io/jam/triple-trijam-2020
(3 hours for the first build, 3h30min for the second build and 2h30min for the final build)
You can play the 2 first builds here:
Controls:
WASD/ZQSD/IJKL/Arrow keys: move
Spacebar/shift/X: attack
R: restart room (if you're stuck)
You may only attack the enemies diagonally and if there is no wall behind them. They will try to do the same. Try to chain them for better combos!
Version 2 features:
10 levels
Scoring system
Style system
3 powerups (push blocks, freeze enemies, attack horizontally/vertically)
Version 3 features:
Dynamic music (4 tracks)
sound effects
Title screen
Download
Click download now to get access to the following files:
laser dames_version1.zip
419 kB
laser dames_version1_exe.zip
1 MB
laser dames_version1_gms2source.zip
115 kB
laser dames_version2_gms2source.zip
267 kB
laser dames_version2.zip
436 kB
laser dames_version2_exe.zip
1 MB
laser dames_version3_gms2source.zip
3 MB
laser dames_version3_exe.zip
4 MB
Comments
Log in with itch.io to leave a comment.
Hey this is really cool!!
Also, can anyone beat my hi score?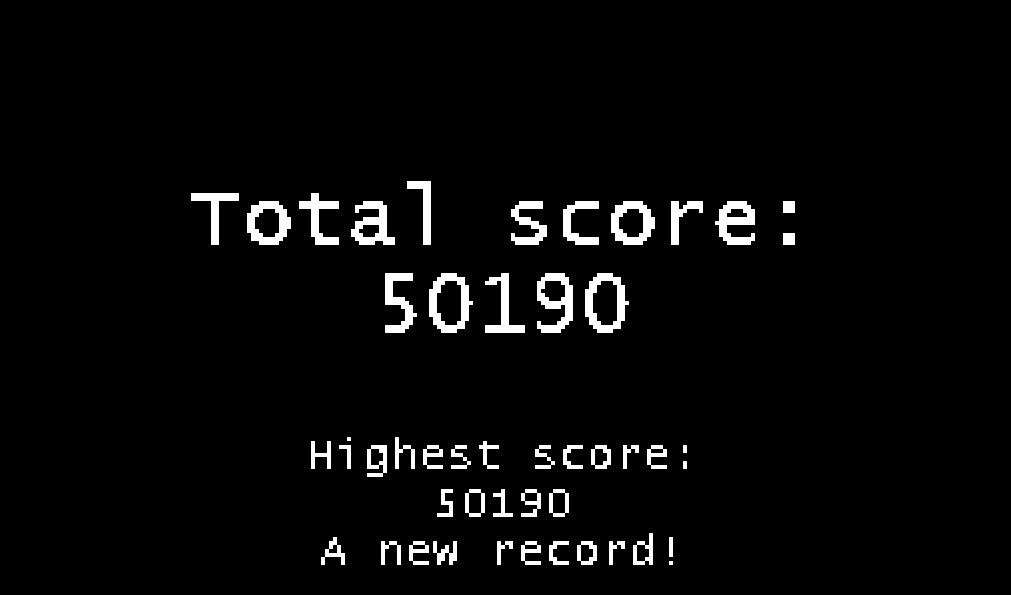 Cool idea, but the opponents are really unpredictable
Loving the idea, great spin on checkers
Good concept!
Though I do feel like it's a bit too easy to just spam
it's still in its early stage!
Next build I plan to add incentives towards planning your moves before executing them, and also deterrents to spamming, probably under the form of explosive enemies.