autosavedestroyer
Greetings. In that case you will find a sturdy wooden stave. This stave will shoot lightning. Your task is to destroy all Autosave functions.

This game was made in about an hour, in response to this tweet: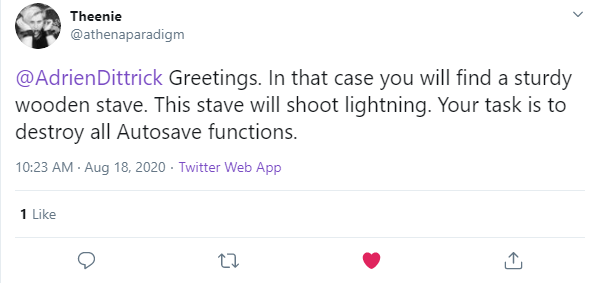 Comments
Log in with itch.io to leave a comment.
I recommend playing on a Mac or enabling mouse acceleration when you play this game.