[BTNverse] prep school horrors
This game is a prequel to this other game: https://adriendittrick.itch.io/there-is-nothing-here

---
Prep-school horrors is a minimalist bullet hell RPG set in a prep-school before the end of times. You play as a class of students who are being prepared to face the approaching outer gods who wish to end the world.

Fight progressively harder battles and solve abstract riddles to get strong enough to kill the end. Will you be the one who saves the world, or will you end up as food for the outer gods?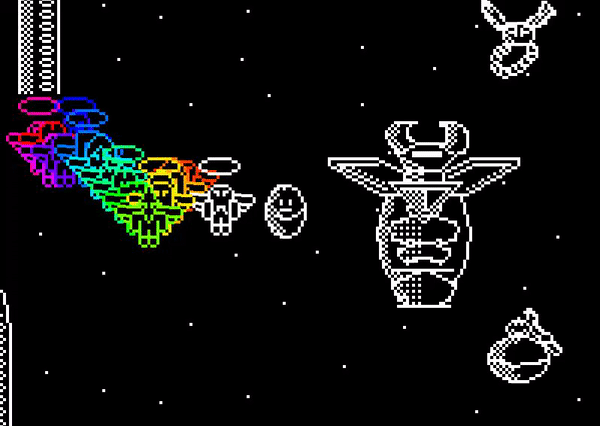 --
Features:

28 randomly-generated students
Bullet hell battles
Leveling up
3 exams and then one final exam
No save system
Guest music vocals by Ica: https://twitter.com/1caaake
--
Controls:
Keyboard: WASD/arrow keys to move.
Mobile/mouse: click a corner of the screen to move in that direction.
Download
Click download now to get access to the following files:
Comments
Log in with itch.io to leave a comment.
this was odd like nothing I've ever seen
great game! there are some problems, such as the fact that the engineering teacher or whatever the hell he is the weakest teacher to exist. he even died due to nothing and i have no idea why.
i also dont know if the true ending forces the player to play the entire game under level 5 due to the fact that the physics teacher snaps at level 5
overall its a good
to get the true ending you need to not be level 5 or above while in the physics room. So ideally you can start by that room and never go back!
Also yeah engineering teachers are weak (I am one)
Really great game design! Reminds me a little bit of Undertale.
The music is astinishing as well!
You should make it available for download.
Hey there, thanks for playing :)
The downloadable version is actually available and free!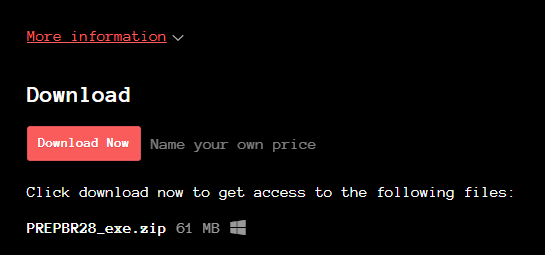 Should I add in a permadeath mode?
Great game! I'm loving it! I did run into a situation where it hung up on me though. It was the first time that one of the students killed the monster (Feedback Looper to be specific) before the battle actually started. They were the only one to get xp, and ended with 77/163840 xp. It got stuck on the xp screen, and won't progress at all.I'm having enough fun with it, though, that I have no problem restarting and going through it again!
ah yes I've run into this issue before. I need to add a fix that makes the system robust enough to not crash if the battle ends before it starts X)
Hi! I love this game, and I was wondering if there is a place where I can access the music to it, because I really like it.

On a separate note, I love the gameplay mechanics. The feeling of assembling a huge party is really great, and I love the story too.


ok can I have the soundtrack though